Rich Schaffer Outstanding Business Award Submissions
Congratulations to Mike Bilello of Joe's Pizza, winner of the 2015 Rich Schaffer Outstanding Business Award!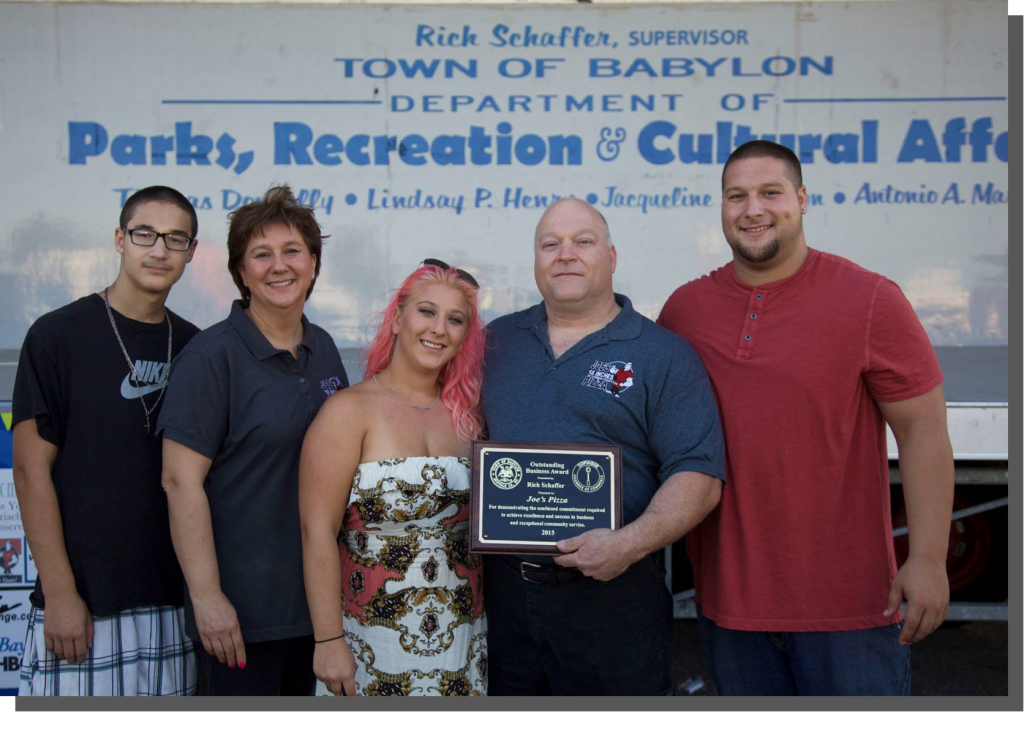 Congratulations to Tonly Lasala of Lasala Boat Yard, winner of the 2014 Rich Schaffer Outstanding Business Award!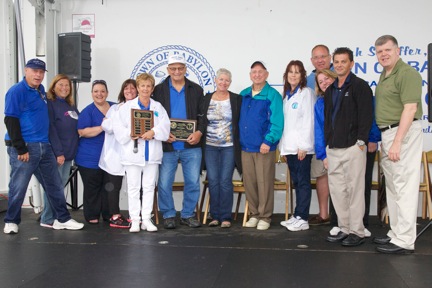 Pictured above are: (Left to Right) Tom Fattoruso, Marcia Besserman, Anna Chille, Fawn Robinson, Sharon Fattoruso, Tony Lasala, Kathy Lasala, Dominick Guadioso, Donna Farina, Joe Maguire, Janet Lombardo, Guy Schaefer and Rich Schaffer.

The winner of the Rich Shaffer Outstanding Business Award will be announced at the LI Family Festival Opening Ceremonies at approx. on Saturday, September 18, 2015.  Come and show your support!
Does Your Business Have What it Takes?
Nominations for the Rich Schaffer Outstanding Business Award are due July 31 2015.
This award recognizes a company that has excelled in terms of growth in sales and employees. The awarded company must also have a strong commitment to community service.  Named for Town Babylon Supervisor, the Award annually honors a Copiague Chamber business that shows an outstanding history of sustained growth while displaying an acute awareness of what makes us unique.
Individual companies are eligible to apply or be nominated by a third party.   Final nominations will be due by close of business, July 31, 2015.
Eligibility/Criteria
 Awards are open to any business that is a member of the Copiague Chamber of Commerce in good standing for at least 3 years.
Any eligible entity may nominate itself or be nominated by a third party.  Given the public format of finalist information, third-party nominators should ensure the nominated entity is aware of the application and prepared to participate in award activities.
Criteria:
Growth in sales or employment.
Commitment of company resources for participation in community projects and chamber events.
Encouragement of employees to be involved in community events.
Addressing employee concerns/needs to create a positive work environment for all employees.
Major accomplishment(s) in the past year in any or all of the criteria.
Nominated businesses must be members in good standing and in business for at least 5 years