June 24, 2014
June 12, 2014
Costello's Ace Opens in Copiague
Read about it HERE
February 1, 2014
Now accepting registrations for our Biz Xpo and Restaurant Night – May 7th
Click Here for more information.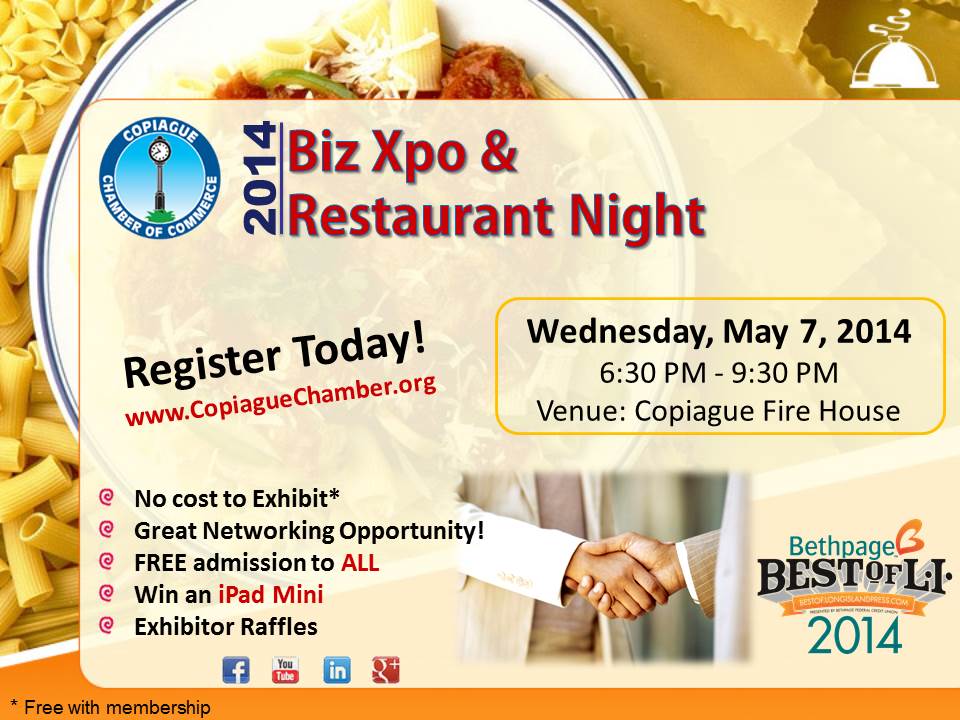 Become an Exhibitor exhibiting not only allows you to connect with your current customers and generate brand awareness, but offers a great opportunity to debut new products/services and reconnect with past customers and clients.
Sponsoring the Biz Xpo is the Ultimate marketing opportunity for your business. Positively demonstrate your commitment to the business community while differentiating your company from your Competition! Sponsorship of the Biz Expo will not only elevate your brand to your customers but allow you to expand your customer base.
   February 1, 2014
Click on the Cover to Check out our Ad in the Village Connection